Northern Academy of the Arts: A Budding Boarding School That Educates the Soul
The great formative philosophers Aristotle, student of Plato (and, by extension, Socrates) in the West, and Mencius, disciple of Confucius in the East, were contemporaries. The Pax Romana and the golden age of the Han Dynasty ran parallel on different sides of the world. And now students of the 21st century immerse themselves in the best of the legacies of the East and West at Northern Academy of the Arts, a school founded by concerned professionals who wanted to see education return to something that would truly provide moral and academic excellence.
School closures due to the pandemic have caused parents and students across the country to reconsider the value of the school atmosphere and what it means to be a place of learning. For Northern Academy in Middletown, New York, this was the very issue that led to its founding.
The result of these deliberations is a college preparatory boarding school with a strong emphasis on both arts and academics, built on a foundation of character that draws on the best of philosophies from the East and West.
So when Levi Browde, who had searched up and down the Northeast to find a private school for his sons, heard about the school from someone he knew who had become an administrator at Northern Academy, he felt the search was over. His wife, not so much.
"Her biggest concern—it is a legitimate concern—is that it's new, it's small, it's untested," Browde said. The school is only a few years old. Browde had attended a small, scrappy prep school himself, and he liked the credentials and character of the staff at Northern Academy and could see the potential. The family discussed it and decided to give it a try for a year.
In a month or two, the boys had fallen in love with the school. Before the end of the year, Browde's wife was 100 percent on board. The culture of Northern Academy completely transformed the children's learning experience.
"It was rather remarkable, actually," Browde said. The school staff was "super clear-eyed" about all the challenges pervasive in public school. Browde's sons had been attending a public school in New Jersey, one of the best in the country, and still, behavior issues were rampant there. Kids were addicted to their smartphones and games, schools neglected character, and the mental health and emotional fallout from this for most students are disastrous.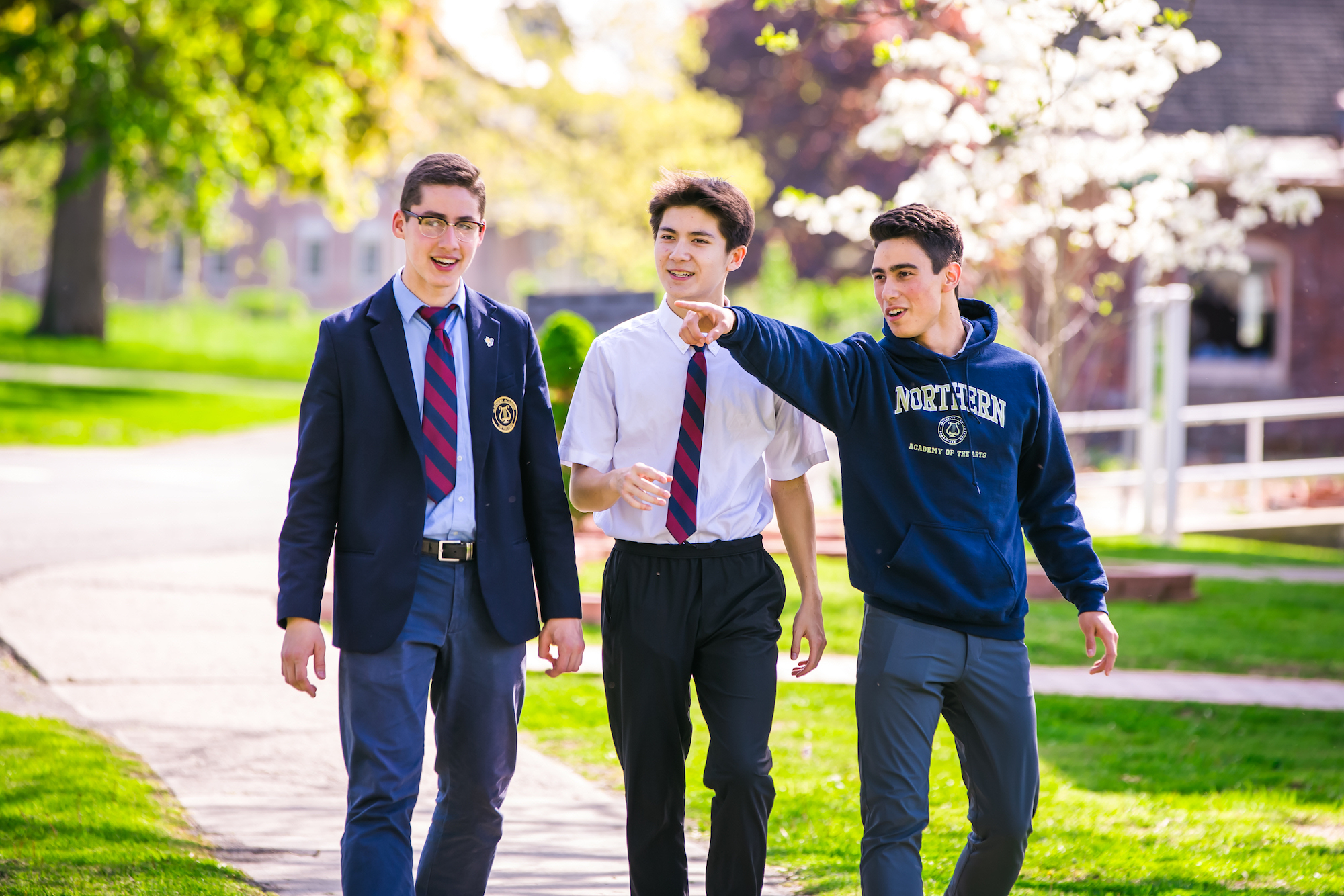 Place of Learning
Northern Academy's mission is "to nurture students to become well-educated individuals of exemplary moral character," and hold as its central values "integrity, compassion, and resilience." The small boarding school is set on a remote and scenic campus. It spans grades 6 through 12, with a portion of students boarding on campus or with host families near the school, and another third commuting from nearby.
It's not a parochial school, and not strictly built on a classical curriculum. Unique requirements include a mandatory immersive Mandarin language class.
Students pick a "track," focusing on either dance, music, fine arts, or academics, with their schedules arranged to give two periods each day to the students' desired track. These can change, as students' aspirations might change, and every student works with his or her own adviser to manage school life and academic planning.
The emphasis on arts doesn't come at the expense of rigorous academics, and the vast majority of the students take advanced placement courses, and there's a gifted program. The academy delves deep into STEM offerings with programs such as A World Bridge, where students use advanced technology to solve real-world problems in partnership with organizations like NASA or the United Nations. Students have currently been invited to work on the COVID-19 Strategic Response Consortium with the United Nations, World Bank, NASA, and other organizations.
Ninety percent of the core-subject teachers hold master if not doctorate degrees, and the student to teacher ratio is 10 to 1. Private tutoring is offered to those who need it. And in the arts, instructors are often professionals who have been at the top of their field.
It was this individualized attention that impressed Browde; his older son was always good at math, so he placed in a class above his grade level. Two weeks later, he got a call from the school, because it turns out his son was, frankly, still bored, and they noticed. He ended up getting private tutoring to complete the course requirement and moved up another grade level in math class, and by the end of freshman year had all the math credits the state would have required for graduation.
Arts Temper the Spirit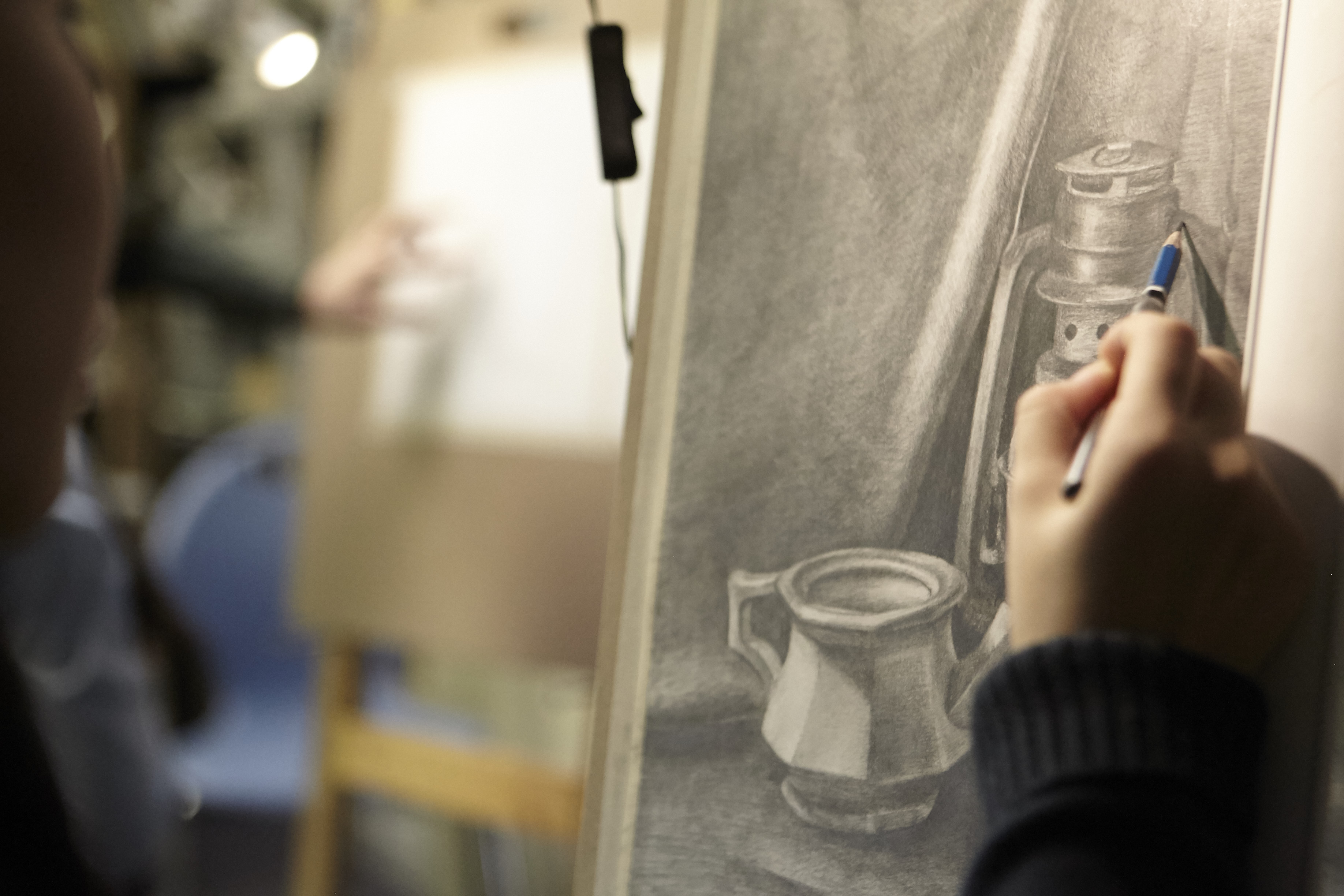 Even academic-track students are required to take at least one art class (and they can take more as electives), but for Richard Yin, the arts were what he sought out the school for, and something he hoped might help his son.
From a very early age, his son fell in love with classical music, Yin said. He demonstrated tremendous passion for it, practicing with great interest, and won several music awards. Then he changed.
The middle schooler had been attending a top-tier public school in New Jersey, and Yin would know. As an education consultant, he's visited hundreds of public and private schools across the country and interacted with staff, students, and parents.
But after years of public school, Yin saw his son lose interest in classical music—not because he loved it less, but because everything he learned—and that his peers confirmed—was that music was a hobby, not a life goal, that classical music was uncool, and that he was getting an education to get good grades to go to college and get a job.
"He gave it up, even though that is his true passion for life," Yin said. And perhaps it might have seemed a little less heartbreaking if the culture of public school didn't have an additional negative impact on his child.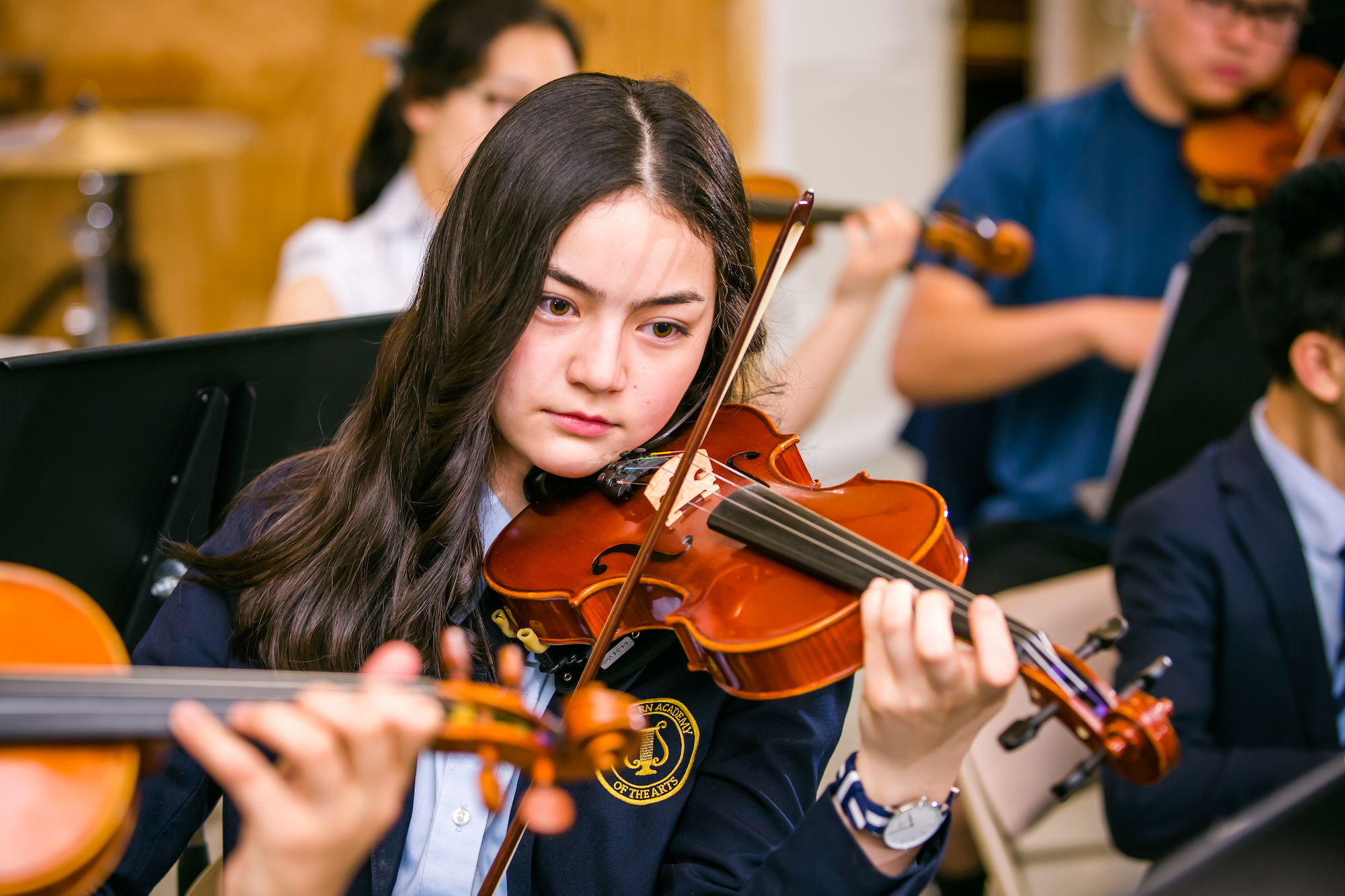 Though Yin didn't give his son a smartphone and limited his screen usage, constant gaming was the norm for his son's peers, and it was inevitable he would sneak screen time using his computer. This was only the beginning of troubling behavior. Yin saw things that concerned him at his son's school and schools around the country, such as the emotional deterioration of adolescents, the rise of anxiety and depression, drug abuse, and even sexual violence among minors. There was no shaping of character, and so-called character education was simply lip service at even the highest achieving schools.
After giving up music, Yin's son had become withdrawn and even depressed, quick to anger and defiant with his parents. Yin wanted him to receive an education that would instead build him up as a person, instilling values that would give his son a sound philosophy in life and a healthy personality. He first resorted to many books and videos on moral education, but it wasn't enough; the detrimental environment had to go. Yin started a search for schools, only to discover that even arts-focused schools were not the right match; most arts curricula had too much focus on modernism, which tends toward subverting tradition—not the right formative experience he wanted for his child.
That's why Northern Academy stood out to Yin.
"They offer genuine traditional art training, including classical music, classical Chinese dance, and fine arts," Yin said. This alone set it apart from any other school he had encountered. How art education tied seamlessly into the moral education at the school's foundation further reassured Yin.
Even a quick glance at the school's arts offerings shows how seriously the school handles arts education. You'll seldom find a college Art History 101 course that includes the 19th-century Academic period, for example, but it's in Northern Academy's curriculum.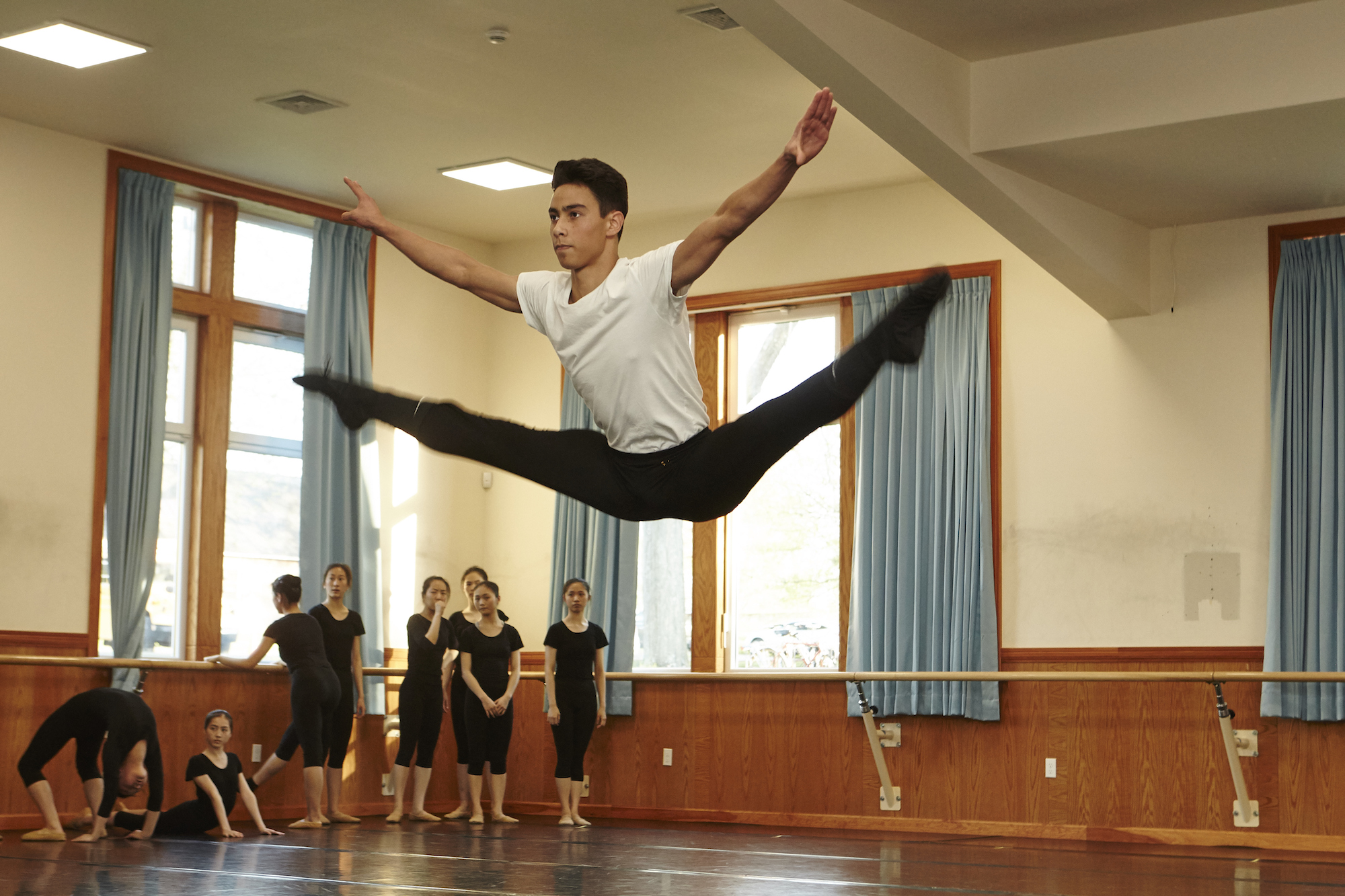 On the father and son's first visit to Northern Academy, his son immediately noticed the environment: happy students who carried themselves with dignity and a positive energy on campus. He was interested, and Yin made a move from New Jersey to upstate New York, so his son could attend as a day student.
Yin's son had played piano when he was younger, and played a bit of clarinet in the school band. But speaking with some of the music staff members, they suggested he take up the cello because of his handspan, and he gave it a try.
"He immediately fell in love with the cello," Yin said.
Yin noticed a gradual change in his son once he began at his new school. Instead of isolating himself in his room and refusing to communicate, his spirit brightened and he was participating in the family. He told his father that at his old school, he only felt joy once classes were over and he could play with his friends, but at his new school he was happy all the time.
"Then he used what he learned in class—for example, the lessons from Eastern and Western philosophy and their view of life, and also traditional Chinese values, as well as the concepts of ancient meditation and cultivation—to discipline himself. He was willing to open his heart, and accept criticism, and share what he feels about things with us," Yin said. The school's East–West nature proved to be enriching, not least of all because his son, who never wanted to learn Chinese, was becoming well versed in the language.
"They perfectly integrate traditional Chinese culture, the Eastern and Western classical philosophy, and also meditation into its mission and curriculum. So I believe this kind of wholesome education can elevate a student's morality and eventually turn him into a real classical musician with a peaceful heart and peaceful mind," Yin said.
Both ancient wisdom and modern social science support the idea that the arts open the mind and train in the student invaluable traits such as discipline, creativity, and good judgment.
Browde's sons, too, benefited from the arts. The boys were baseball players, and dance wasn't even on their radar before coming to the school, he said. But they had friends on the dance track who piqued their interest.
"What was interesting about that is they're being taught by people who are just a few years removed from being principal dancers in, in their art form, the top dance company in the world," Browde said. The school offers classes in both ballet and classical Chinese dance. "They're not just learning their art form, they're learning from someone who's mastered the collection of skills to be among the very best. … They've mastered a certain amount of discipline, they've mastered a certain amount of drive and will, they've mastered a certain amount of humility in order to get there."
When Browde left for college, his father gave him similar advice: Find the great teachers, because regardless of the subject, you're learning more than what's on the page.
"Suddenly my boys were doing stuff they wouldn't normally do: They were waking up early in the morning so they could do extra stretches or this or that," Browde said. "It's like West Point and Juilliard combined … Seeing their physical and character development through the arts program was just fantastic, just transformative."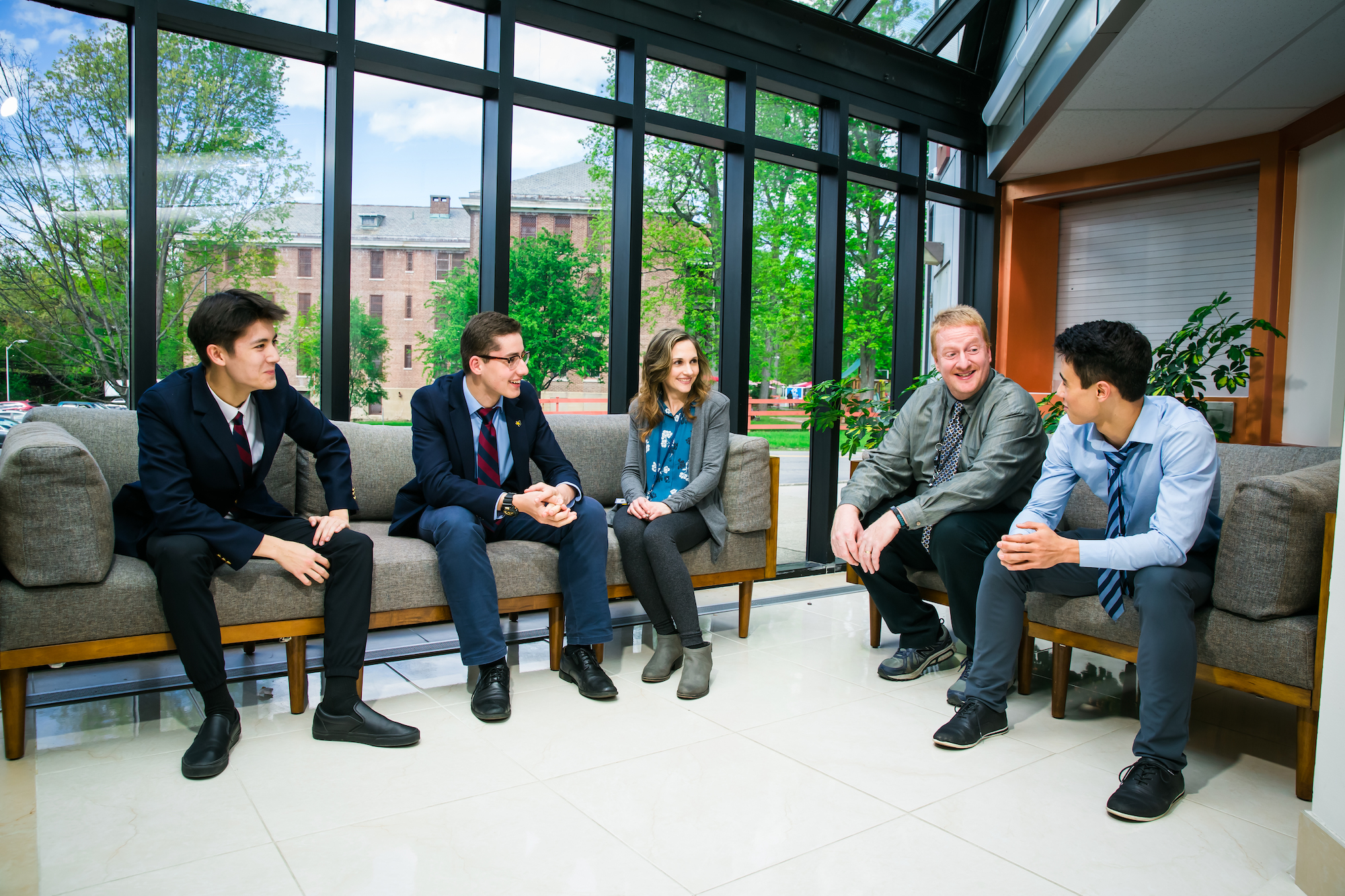 Integrity, Compassion, Resilience
The students are polite and presentable, and typically demonstrate an impressive array of interests—musicians who win STEM competitions, engineers who also push themselves in the expressive art of classical Chinese dance. Several high-performing students, including those who chose the school out of a desire to pursue the arts professionally, said the most important thing they will take into the world with them are the values the school has instilled.
Amy Yin, now a senior, has been at Northern Academy since day one. She originally planned to pursue classical Chinese dance professionally, but it wasn't in the cards. She physically was not the right fit, so she switched to a fine arts track, also participating in STEM projects that led to a NASA internship and in the 2018 World Challenge project where her team won awards in Helsinki, Finland.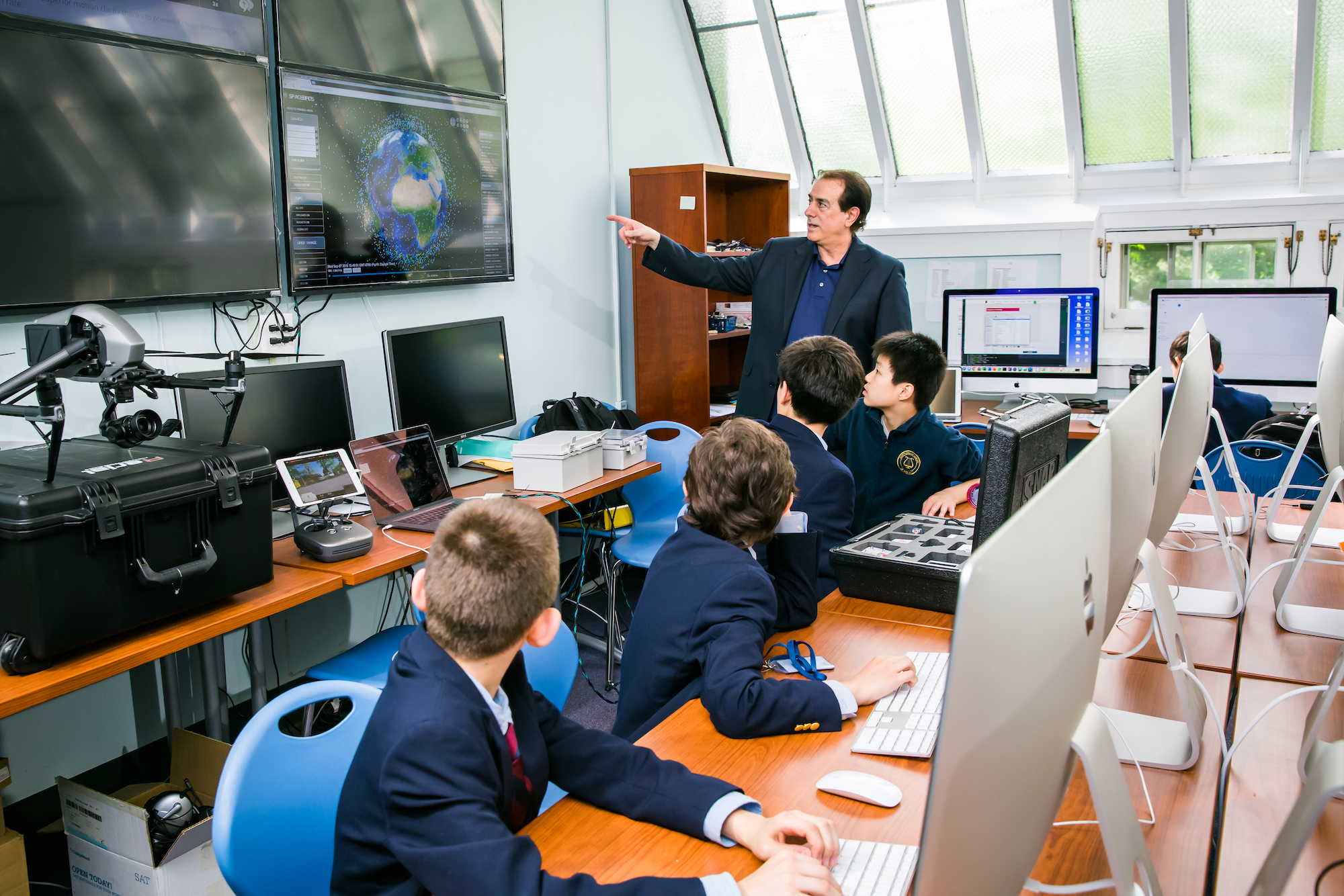 The things you learn in an art class go beyond technique and skill, Amy said. It's things like "endurance and the development of a good attitude that can ensure a positive direction of action in whatever you do."
Whether playing an instrument, dancing, or drawing, you go through slumps and periods of grind in order to bring your skills up to the next level, and you learn determination and what it means to persevere in the process, she said.
"I hope to keep the school's principles of integrity, compassion, and resilience with me always," Amy said. "I think this is especially important because a person should have a strong set of values before they enter society."
Nikou Baniasadi, who is entering 11th grade, is on the music track. Nikou's days begin with a meditation class at 7 a.m., core academic classes, and an afternoon in music, including classes such as orchestra, ear training, music theory, and chamber music. Then there are electives, after-school clubs, and typically more practice.
The environment, Nikou says, truly is special.
"Right away, I could see just how much the teachers care for each and every student, and the immense effort and work they put into everything they do. They don't do it for personal reasons or profit or only because they care about the students, but also because they truly believe in the school mission of NAA and want to be a part of carrying it out. After all, the school mission is to 'nurture students to become well-educated individuals of exemplary moral character.' They know that we are the future of the world and thus want to guide us so that we can become the best people we can be," Nikou said. Students can feel this, and they strive to rise to the occasion.
"It pushes me to be the best person I can be and to genuinely follow our school values: integrity, resilience, compassion," Nikou said. "And mind you, it's not easy—treating everything you encounter with a positive mindset with these values is very challenging. Often I find myself rather being pessimistic about things, but Northern pushes me to look at things differently, in a more optimistic way."
"I came to Northern with the goal of pushing myself to be the best artist I can be, and hope to leave with memorable experiences that will guide me throughout life, not only as memories but as lessons learned."