China's Best Album Releases of 2021 – So Far!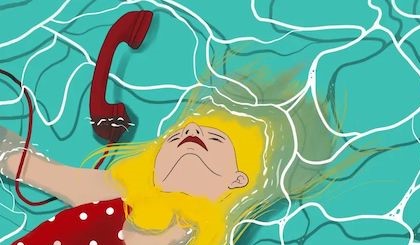 Between the youth's newfound obsession with rock and roll, the diversification of major labels (as well as their slow acquisition of smaller niche indie labels), streaming sites like Xiami folding while the networks between streaming services like Spotify and digital stores like Bandcamp expanding, and finally, the onslaught of touring bands taking advantage of our post-COVID landscape, the first half of 2021 has been a whirlwind of activity. And no place is this most evident than in the magnitude and diversity of releases this year. 
From seasoned pros returning to the fray to freshly formed whippersnappers looking to swoop in and take their place, there's a lot of good stuff out there - so much that it was often hard to keep track. My recommendation - don't overdo it - find that one album or so that connects with you and turn it into your summer jam. From Balkan-esque punk rock to senseless emo rock; pulsating industrial club music to futuristic jazz oddities - dig into the best releases so far this year.
Dirty Fingers 脏手指 - Planet Dominico Vivavilli 多米力高威威维利星
Shanghai punk rock stalwarts, Dirty Fingers, whose riotous volatile poise has enraptured audiences for years return with their sophomore release - pushing their sound into grand new territory whilst retaining the spark that made them so magnetic to begin with (in many ways not dissimilar to how Modest Mouse upped their game of Good News For People Who Love Bad News). A richly fluid album layered to the tee in bells and whistles, backing vocals, and exotic guitar riffs that one might hear in a derelict Balkan pub, there's a playful quality to the way the band is able to sweep you into their vibrant, seductive world - finding order and rhythmic pull (special nod to drummer Li Zhaochi - the band's new secret weapon) within its chaotic cock-eyed worldview - full of cryptic delusions and feverish musings on life, love, and trying to land on your feet when all the world wants to do is have you crash and burn in glorious fashion.
Listen via Netease or Soundcloud.
Howie Lee – Birdy Island
Howie Lee's finds dreamy comfort in the intersection of textured electronica and traditional Chinese music on the lush and spellbinding Birdy Island. Wavering away from the stark sinofuturism of his sophomore LP and instead, unfolding like a loose lounge room jazz session, albeit with cutting-edge club interludes, it is perhaps the renowned producer's most organic and inviting release yet – capturing a richly detailed and harmonious melody of sounds that feels (literally) hand-crafted with the utmost care and striking a vibe that somewhere between 'ceremonial Taoist music, early Buchla synth experiments, and FWD>> nights at London's Plastic People'. Atmospheric soundtrack music for those untethered NPCs finding themselves in a strange new land – or in this case the title island – a floating Sicilian theme park co-inhabited by both birds and ancestral spirits. A trip definitely worth taking.
Listen via Netease or Bandcamp.
Backspace 退格 – Ants Corrupt Elephant 群蚁蚀象
Beijing's Backspace engrosses on their sophomore release which takes the band's paranoid-laced psych rock and turns it outwards, binding us together through our most primal feelings. Cultivating the beauty within the chaos and embedded with an all-embracing empathy of the actions of both the humans and creatures that roam our planet – the unassuming six-eyed dragonfly, the patient desert lizard, the droning ants, the frenzied rabbit – the band strikes a chord that's playful, invigorating, and filled with both wonder, urgency, and sly dissonance. A cacophony of sounds bombards the senses and needle their way into our brain tissue as tropical birds call across the trees, dogs furiously bark in the background, synths buoyantly led us from one verse to another, and the swirl of guitars and drums throw listeners into a trance. It's the equivalent of dancing around a bonfire in the embrace of a humid, moon-lit jungle, high on the shared communal experience of music.
Listen via Netease or Bandcamp.
Sleeping Dogs x nehcetep - Petedogs
Instrumental groove masters Sleeping Dogs - a supergroup of Beijing-based indie musicians who take their vast knowledge of jazz, world music, funk and rock and concoct divinity return with their latest slice of paradise on Petedogs - a split 10'' with producer and beatsmith nehcetep (a semordnilap clearly) released with Eating Music. Three tracks of lush, intricately woven arrangements courtesy of Sleeping Dogs, even as they wear their influences proudly while the second half finds nehcetep pushing the previous tracks into jazz hip-hop territory, complete with juicy samples, sultry beats and sly playfulness. In this meeting of minds, Sleeping Dogs are Yamasuki whilst nehcetep adheres closer to Madlib. A match made in heaven.
Listen via Netease or Bandcamp.
Omnipotent Youth Society 万能青年旅店 – Inside the Cable Temple 冀西南林路行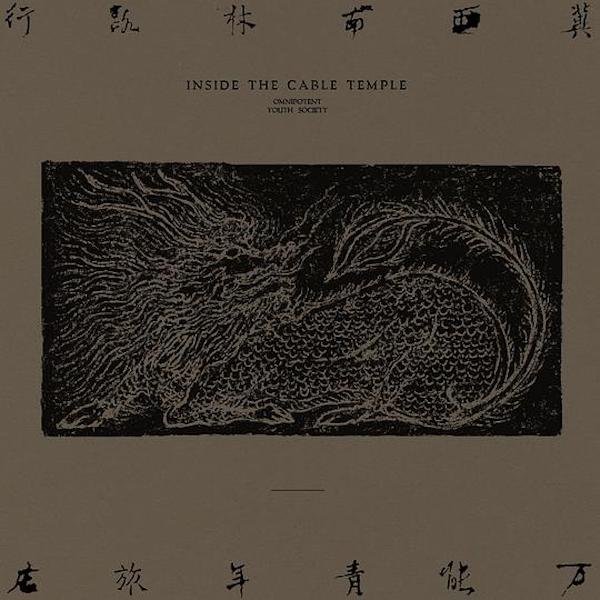 Ten years after their game-changing debut, the seasoned Shijiazhuang rockers have returned with their much-anticipated follow-up Inside The Cable Temple. While it's impossible to capture the magic or blunt force of that mammoth wide-reaching release, their lushly detailed, intricately assembled follows-up continues showcasing the band's melodic heft as well as their penchant for rich lyricism that empathically captures the lives on the fringes of society as well as the issues affecting society at large. Jazz riffs crash into exploding delay pedals, rustic guitars slide up alongside rambunctious trumpets – instrumentally speaking, there aren't many bands that strike with as much graceful virtuosity as they do. The afterglow has perhaps faded but there's no denying their vigor.
Brain Failure 脑浊 – 滚蛋吧,2020
Gum Bleed 牙龈出血 - Punx Save the Human Race 朋克拯救人类
C.S.B.Q - 未来的宝藏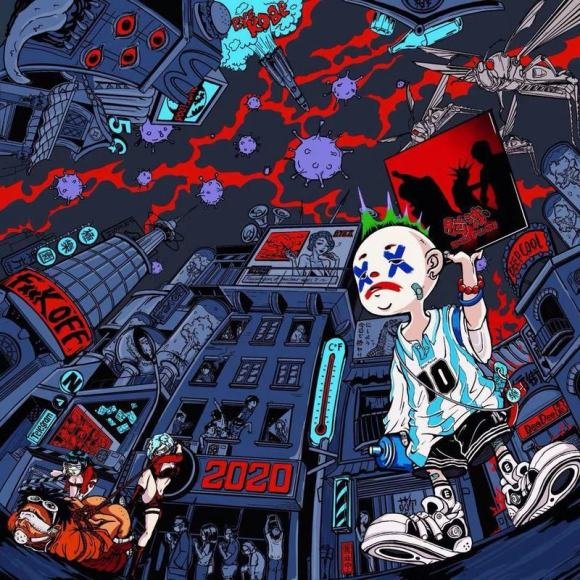 Punk music is having a hell of a year thus far - which kind of makes perfect sense considering what the hell we all went through last year. Three generations of punks showed us how it's done right. Beijing's Brain Failure - despite having well over two decades under their belt and losing their frontman, still manages to hit those roaring anthemic highs with aplomb and bullish charm on their new LP 'Get Out, 2020' - retaining their nostalgia for no-holds-barred punk melodies whilst shaking things up musically and finding rebellion within the details. Meanwhile, Beijing's Gum Bleed, celebrating fifteen years, finds urgency, vulnerability and resonance while sifting through the wreckage of our post-COVID new world order, which filtered through the band's old school, take-no-prisoners, meats-and-potatoes street punk feels more timely than ever. Finally, the new guard emerges with Changsha's C.S.B.Q, whose tight, energetic, compassionate, and stirring punk rock acts as both a rallying call and a hell of a good time - imbuing their songs with a timeless working-class quality and a desire for a better world. Punk rock lives on through three generations.
Find all three albums on Netease. (Brain Failure here. Gum Bleed here. C.S.B.Q. here.)
Shanghai Qiutian 上海秋天 – Home:Revolution 家:革命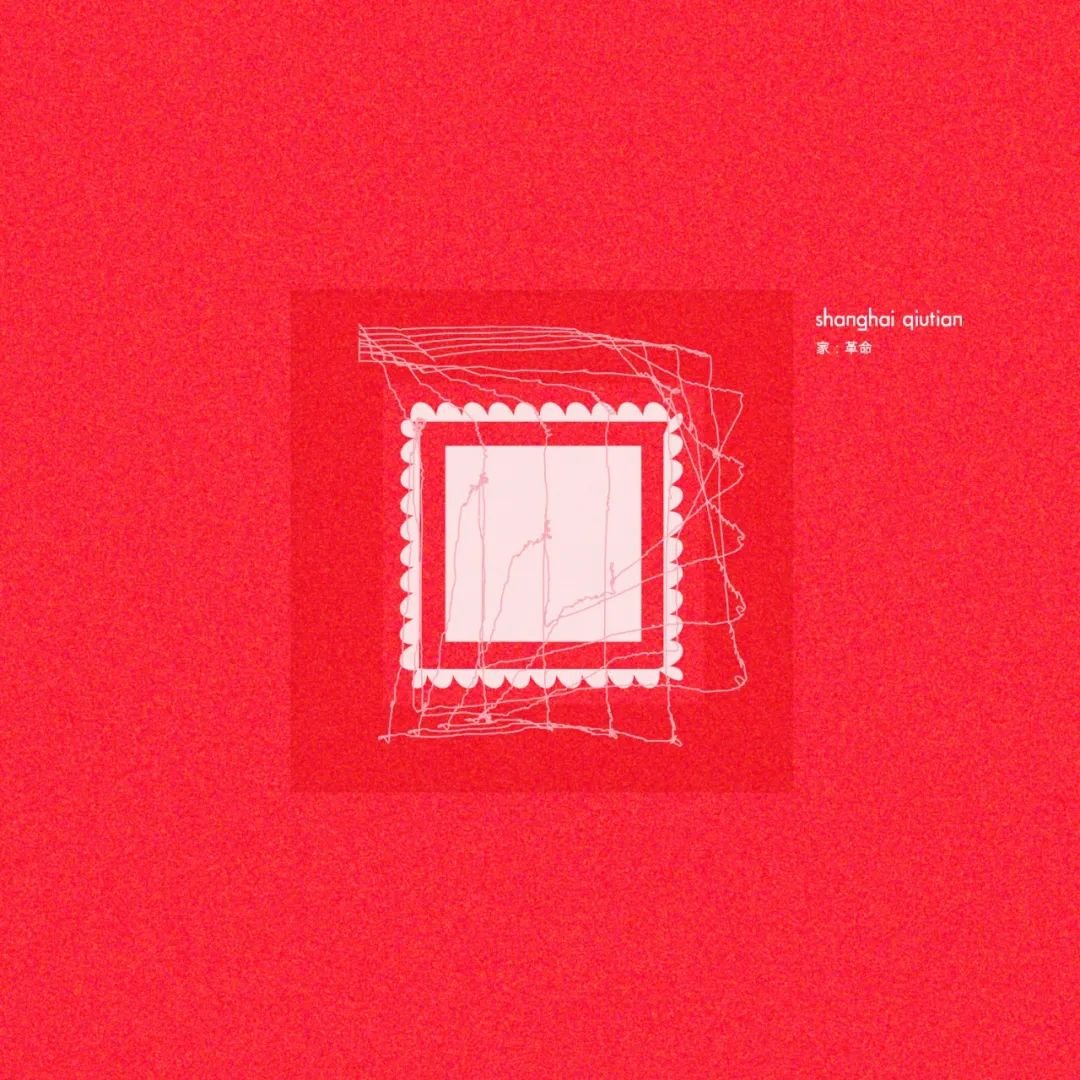 Touching upon the theme of 'home' and how it morphs over time and space, Shanghaiese math rock outfit Shanghai Qiutian return with their ambitious new release Home:Revolution. Spread out over two albums with an extensive list of collaborators – from guest vocals courtesy of singer-songwriter Shii to co-production from Taiwanese math rockers Elephant Gym – it's a sprawling, earnest, and expertly crafted collection of songs whose emotions ring loud and true. There's serenity at the core of the band's sound – captured brilliantly by the acoustic ornamentation and the warm-hued vocalizations – which seem tailor-made for a campfire singalong. An ode to the homes we create along the way, Shanghai Qiutian kick off the new year in brazen compassion.
Listen via Netease.
Flip House - Sleep Somewhere Else
Emo music that's pure in its pursuit of a killer chorus, Shanghai's Flip House - a 'blend of Y2K pop-punk and Midwest emo featuring catchy chants and bleeding heart lyrics in Chinese and English' hit it out of the park on their sophomore release Sleep Somewhere Else. Chock full of the band's scrappy, volatile swirl of emotions, musicianship, and vigor, it toes the line between apathetic self-awareness and sincere heartbreak, charting the all-too-relatable (e)motions that come with growing up. Angst-ridden, cathartic, bittersweet and full of rhythmic aplomb Flip House might just make you nostalgic for the messy times we (thought we) left behind.
Listen via Netease or Bandcamp
Bad Sweetheart – Bye Bye That's All 今天就到这
Started as a project initiated between London and Wuhan over the pandemic, Bad Sweetheart is the latest band to tap into the jangly indie-pop sound, with shades of city pop and noise rock, that's been sweeping up the nation. But boy do they do it well. The band describes their sound as 'suburban noise pop' and that's a pretty apt description for what makes their debut LP cut so deep. Between the feedback of the synthesizers to the whirling guitar reverb, there's an unruliness to its songs of adolescent idleness and angst giving their sound a much-needed edge. One of the first true surprises of the year.
Li Daiguo 李帶菓 – Xiao Gong 笑功
Dali-based avant-garde multi-instrumentalist and one of the experimental scene's most prolific and accomplished characters for well over a decade, Li Daiguo returns with his latest abstraction Xiao Gong, out on WV Sorcerer Productions. Composed on acoustic instruments and then immersed with the element of electricity as an 'element of nature' that runs will on its own across the transfixing and elastic arrangements, the album feels vigorous – a living daydream that drifts you from one hallowed hilltop to another. Its analog contraptions bleed into the music just as organically as its elaborate display of traditional instruments – an insubordinate character stuck in purgatory. Hauntingly beautiful.
Listen via Bandcamp
Space Station – Pearl River Delta Blues 珠江三角洲布鲁斯
While at first listen it might be tempting to throw Space Station into the lot of post rock bands destined to fade into obscurity, only popping up every once in a blue moon for a post rock themed show, it becomes immediately clear a few minutes into the track 'Long Way From Home' that the Guangzhou band have a lot more on their mind. On their third LP 'Pearl River Delta Blues' – the band traces the complex emotions of the world's largest megacity, which reverberate throughout the richly layered compositions, managing more often than not to break free from its post rock forefathers. Above all, there's nuance to the emotional undercurrents that carry the music along. It sneaks up on you.
Listen via Netease or Bandcamp
Voision Xi 喜辰晨 - Lost for Words - Chapter I 欲言又止 第一章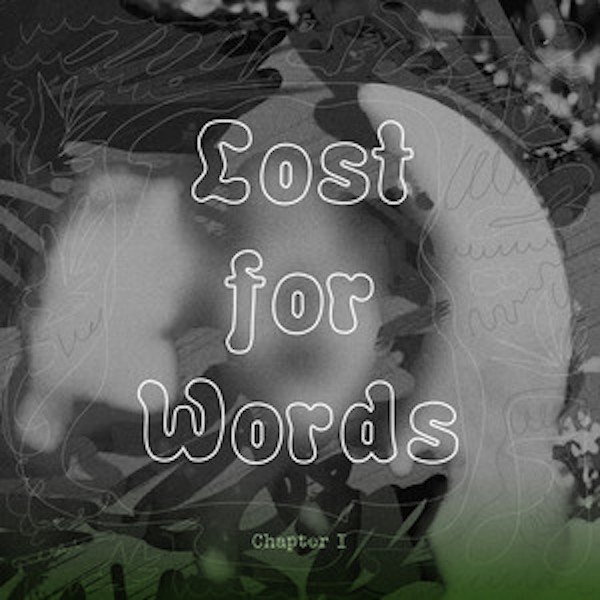 Voision Xi, the versatile Shanghai jazz songstress continues to spread her wings on her wonderfully freeing and supple new EP Lost for Words - Chapter I out on JZ Music. Utilizing her jazz background and lush voice, the artist seems to be projecting upon a bigger canvas, giving her music an almost cinematic veneer - a cross between a classic Disney musical circa the 1970s, an off-Broadway update of an 18th-century play set in an enchanted forest, and gathering of young impassioned poets on a crisp autumn afternoon. It tickles me in places I didn't know existed and feels at once both contemporary and retro - a feat to both the imagination and talent on display.
WaChi 蛙池 - Dumb Cow 哑牛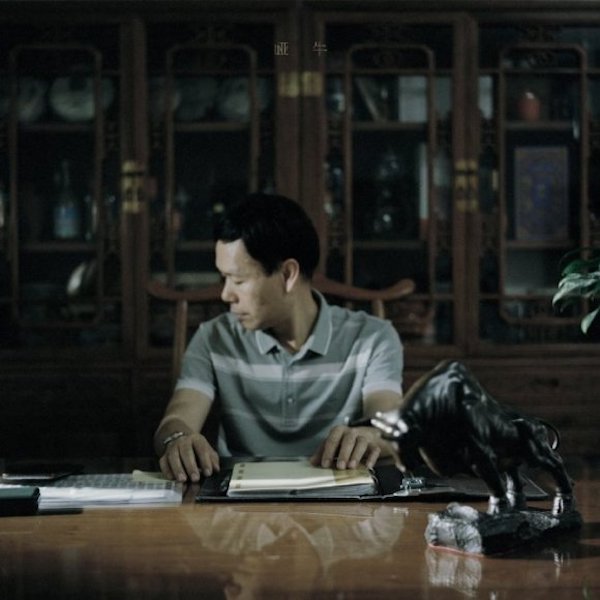 One of 2020's most promising additions to the indie scene - WaChi - release their first EP. Potent in its lyrical depth and anthemic pull, it's remarkable how tight and accessible the Dongguan band's music is - carried deftly on its melodies, which flow gracefully on singer YiYi's impassioned voice leading us through the emotional currents that sweep up each track. Striking a fine balance between its heavier rock and roll chops and its pop sensibilities that above all feels earnest in its blue collar-driven struggle and adolescent optimism, WaChi are the real deal.
Listen via Netease
Various Artists - Volt Compilation I
For over the past six months, newly established Shanghai electronic label VOLT has been exploring the dark edges of the techno world, gathering an array of acts along the way. They showcase their roster with their first compilation - featuring eight tracks from seasoned producers including Shanghai Ultra, HWA, Liu Yiwei, Faceless, Linbo_3, Heimu, HUAN HUAN, and San Tai Zi. Chock full of razor-edged hi-fi rave starters coated in black shades of post-punk, industrial, and metal, it's the type of high-octane, high-quality club music that's blunt in its nervous system shattering force and all the better for it. Would feel right at home within the walls of Berghain and Tresor.
Listen via Bandcamp
Sense Print Shop 涂闻打印店 - The Giant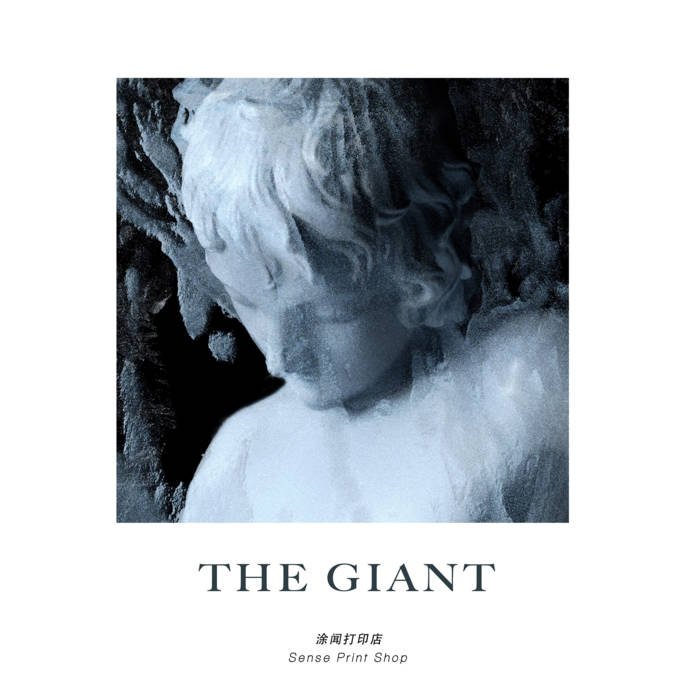 One of the most exciting new bands to pop up on my radar this year is Kunming's Sense Print Shop - who offer ample amounts of simmering jangly dream pop that feels like it could have emerged from the UK in the late 80s or early 90s. Sardonic and tender all at once, their debut with SJ Records rides along smoothly, keeping the mood upbeat even amongst its icy new wave sound. It's this clear brisk aesthetic that keeps the songs from falling into dourness, and instead leads to some seriously catchy singles. They may wear their influences on their sleeves and you could make an argument their isn't much meat on them bones, but damn is it a hell of a good time.
Listen via Bandcamp or Netease
READ: Jing-A's 2021 Summer Bie Nao Sessions Kicks Off at Yue Space on Jun 19
Images courtesy of the artists